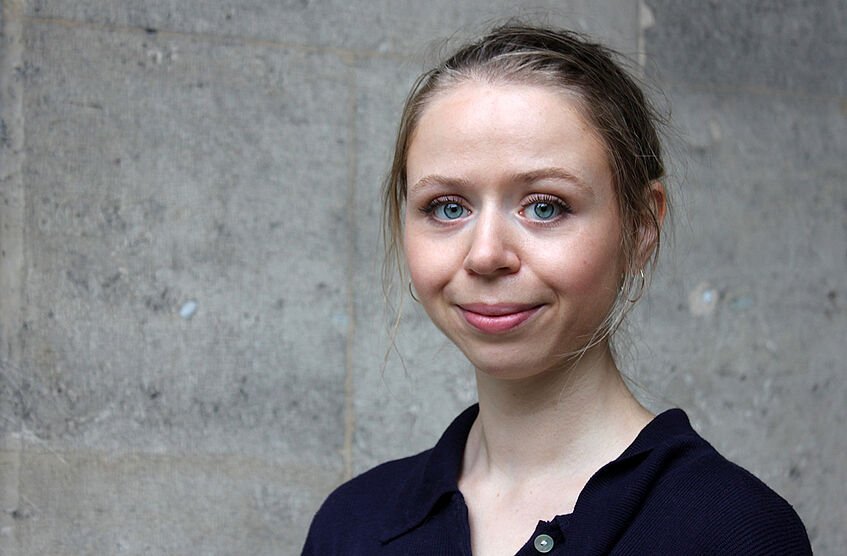 Helena Knupfer is a Ph.D. Candidate at the Department of Communication at the University of Vienna since October 2020. Before that, she has been working at the department as a teaching assistant within our research group for three years.
Helena studied Journalism and Communication Science at the University of Vienna (MA, 2020), and is still studying toward a MSc at the Department of Clinical and Health Psychology (University of Vienna, expected graduation in 2021). She holds a BSc in Psychology and a BA (Bakk.) in Journalism and Communication Science (University of Vienna, 2016). Helena's dissertation investigates media content and effects of terrorism news coverage. Further research interests include media psychology and empirical methods.
---
Awards


08/2021




First Place Faculty Paper Award

for the paper "Who says 'Muslims are not terrorists'? News differentiation, Muslim vs. non-Muslim sources, and attitudes toward Muslims", Religion & Media Interest Group, (virtual) AEJMC annual convention (as a co-author of Ruta Kaskeleviciute & Jörg Matthes).
06/2019




UNIVIE Teaching Award 2019

(category: "Giving and taking (peer-)feedback") for the course/lecture

VERQUAN: Advanced Quantitative Methods

held during the 2018 winter semester, awarded by the Rectorate of the University of Vienna, Austria (together with Jörg Matthes).
05/2019
Top Faculty Award for the paper "Do journalists differentiate between Muslims and Islamist terrorists? A content analysis of terrorism news coverage", Journalism Studies Division, ICA annual convention, Washington, D.C., USA (co-authors: Christian von Sikorski, Desirée Schmuck, Jörg Matthes, Claudia Klobasa, Melanie Saumer).